I love the end-of-the year show Oprah puts together, the one when she starts screaming at the audience: "You get a car! You get a car! You get a car!"
The idea is that the multimedia mogul spends the year collecting a list of her favorite things. She unveils the list at the end of the year and — much to the surprise of those in the audience — presents each item to everyone. It's in the spirit of Oprah that I have compiled this post.
This blog is mostly about higher education and social media and so is the list. There was no science was used to compile it, the list is simply those things that informed, impressed, or inspired me during the past year.
So when it comes to higher education and the web, here are a few of my favorite things:
Website: Missouri State
It's no secret I'm a fan of the work coming out of Missouri State, including its website home page. It's one of the coolest going. When the university was looking to redesign the page earlier this year, it opted to use HTML5. It also coded in a social stream that keeps the school relevant in today's new media landscape. Nice work.
Facebook: Texas A&M
Texas A&M is another school turning out some cool and well-composed social media campaigns. My favorite element is the TAMU Facebook page. The page maximizes the profile pic, provides a creative custom tab, and generates tons of content that has attracted a huge audience.
Twitter: @carnegiemellon
I wrote about Carnegie Mellon earlier this year when I highlighted 10 university Twitter accounts worth learning from. What I failed to mention at the time was that @carnegiemellon was my favorite of the bunch. It's a branded account that blends information and engagement using a very personal tone.
Foursquare: Marquette University
Few universities embrace Fourquare the way Marquette University does. The school built a branded presence on the location-based service, produced a video promoting it, and racked up more than 3,500 followers along the way. It also gave a nice shout-out to all its mayors in its alumni magazine.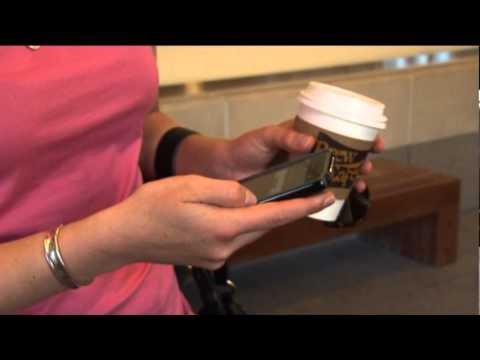 YouTube: St. Michael's College
St. Michael's College produced its interactive campus tour entirely on YouTube. The tour does a great job of showing off the small-school campus while utilizing the bells and whistles few YouTube users even realize are there.
Social media mash-up: Savannah College of Art and Design
Several schools pulled together social media mash-ups in the past year, but few managed to capture the social stream and reposition it in a creative and engaging way the way Savannah College of Art and Design did. The design is simple, easy to follow, and provides a great snapshot of all the school has going on.
Blog: Mobile in Higher Ed
There's several posts Dave Olsen will write that delve into more technical language than I feel comfortable with, but I still enjoy reading them. Dave's blog has become my go-to resource for mobile in higher education. He shares some great insights and couldn't be more generous in sharing his knowledge. We still use the code he wrote to track Foursquare usage on campus.
Would you be willing to share a few of your favorite things from 2010? Feel free to post them in the comments below: